All about us, and why we chose music as our B&B theme.
We are Teresa and Daniel, two Argentinian entrepreneurs who moved from Argentina to the United States, looking for new experiences and other cultures that help us grow both personally and business. We speak Spanish, English, and French. We also study Business Administration, and we are the owners of a complex of cabins in Trevelin, Patagonia Argentina.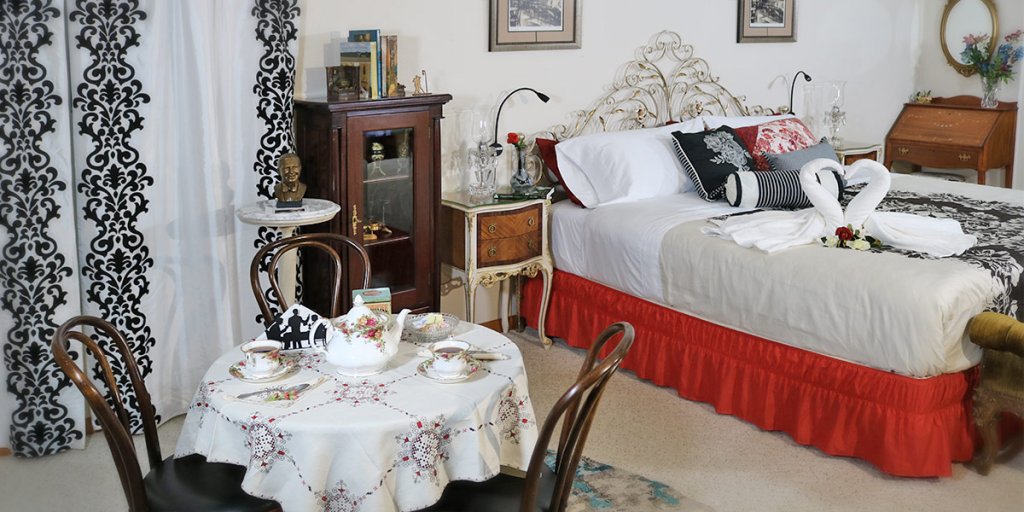 When we had to choose a name for our Bed & Breakfast, Music came to our thoughts for several reasons. As "porteños" born in the City of Buenos Aires, we love Tango music, one of the most influential and famous dances of Argentina modern history. Daniel's parents (Coco and Ada) frequently danced the Tango, and we loved to see them dance. This room is dedicated to them.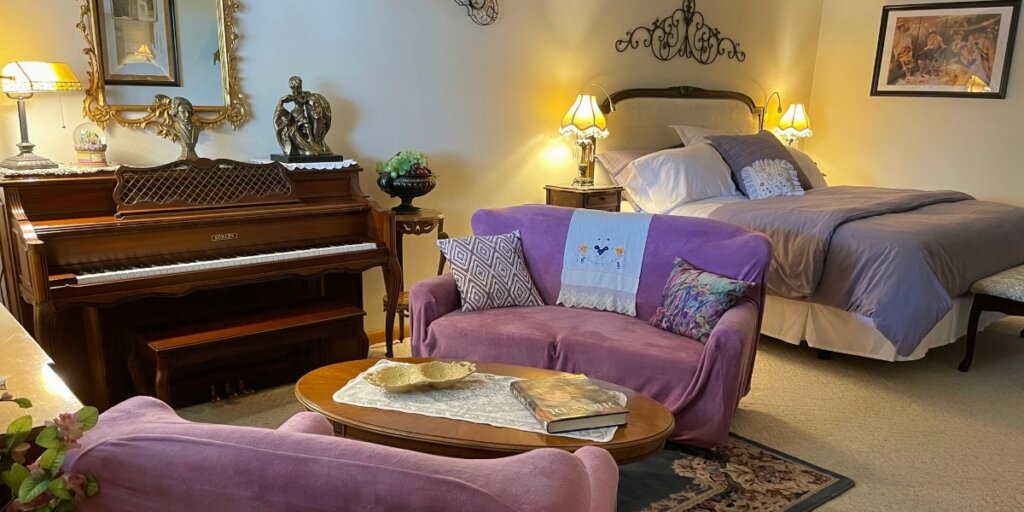 Teresa's mother, Maria Ruby van Nahuys was a classical music piano soloist, a disciple of Vincenzo Scaramuzza. Therefore, as it was expected, one of the rooms had to be dedicated to Classical music, and it is dedicated to her. Her grandson, our son, Cristopher Nahuys, loves to play the cello.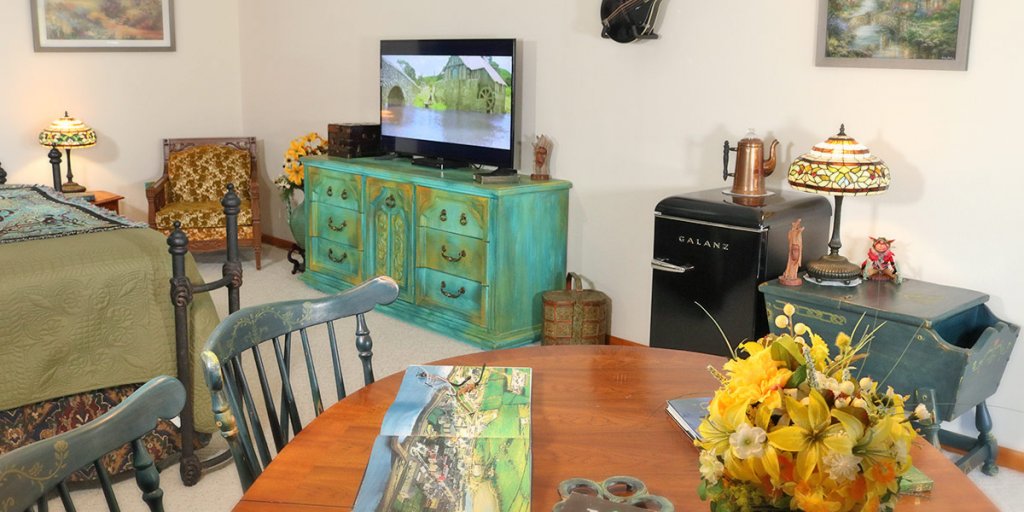 As much as we love music, we love traveling. After touring Argentina, we found a beautiful small town in Patagonia, called Trevelin. We decided to establish in this remote place and build a complex of 7 cabins plus a large Club House called Rincones del Sur. It turned out that Trevelin, this small rural town of no more than 10,000 inhabitants, was a Welsh Colony. Living there, we got in touch with welsh traditions and Celtic Music, and we became lovers of Celtic music. See History of Trevelin for more info about Trevelin.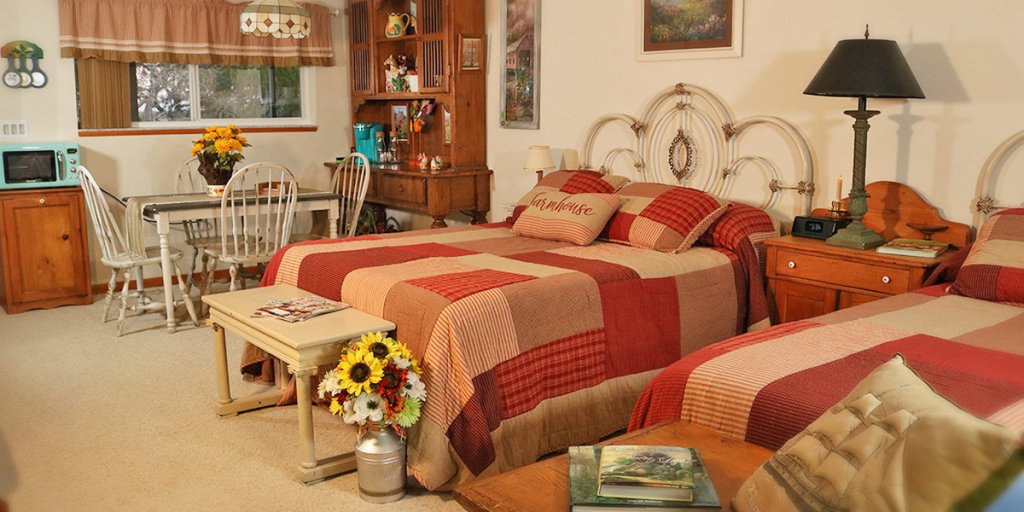 Finally, to be near our grandchildren, we moved from Trevelin to the United States. That was another opportunity in our lives to know new cities in this beautiful country. When we moved here, we took our Pacifica and traveled to different cities listening to country music all the time. From Kissimmee to New York, we went from Oviedo via North Carolina toward Cincinnati for the Knowledge Sharing Summit & Marketplace in Cincinnati, Ohio. We visit Kentucky and return via Nashville, where we visited some different Country music pubs. At the beginning of 2018, we travel to Las Vegas, where we visited the Grand Canyon, and in June 2018, we visited Chicago for our anniversary. Finally, at the beginning of 2020, from Crystal River to New Mexico for the Knowledge Sharing Summit & Marketplace in Albuquerque, New Mexico, returning for the emblematic Route 66. The more we travel, the more we love this country. The more we listen, the more we love Country music, thus our Country Music Suite.
We created these unique bedrooms with love and effort; part of our work was to design and paint the furniture for these thematic rooms. We created several details related to each room. We hope you like it! These are some samples of the before and after painting.
Debi's Design Diary inspired us; she is a great inspiration for chalk painting lovers.