Things to do in Crystal River Florida,
Mother Nature's Theme Park
Located on Florida's Gulf of Mexico, Citrus County is one of the most productive and biologically diverse estuaries where freshwater from stunning spring-fed rivers mix with the saltwater of the Gulf sea. This place is a natural paradise with freshwater rivers and lakes, coastal salt marshes, and clear springs home to the endangered manatees. Along with Tsala Apopka and our Black Creek that gains access to other waterways in the region, all offer unparalleled canoeing, boating, and fishing to both year-round residents and visitors and are the foundation of many things to do in Crystal River Florida.
We use Touch Stay, a Digital Guest Welcome book with all the information you will need before and during your stay. It is an easy-to-find answers to everything you need. You can access from any device using a unique website link which we will provide with your reservation confirmation. You can see driving directions, policies, grocery stores, restaurants, tourist attractions, and more.
Our Favorite Things to do in Crystal River Florida:
Fishing (fly fishing, fresh water, flats and Offshore, Charter Captain and Inshore Charters)
Kayaking, paddleboard, boating, paddlecraft adventure – see section below for links!
Hiking and Biking – see section below for links!
Helpful Sites to Plan Tour Stay:
State Parks and Wildlife Refuges
The area is home of 27 species of mammals, 35 kinds of fish, 41 species of reptiles, and hundreds of bird species. We could find still surviving species like the black bear, scrub jay, red-cockaded woodpecker, peregrine falcon, bald eagle, and the West Indian Manatee, which makes its winter home in the warm waters of Citrus County. That is why Citrus County is considered the manatee capital of the world. All these parks provide vacationers with opportunities to commune with nature or relive historic events.
Crystal River and Citrus County have long been the paradise for bird watchers with over 200 species of birds. Enjoy these Birding Hot Spots in Citrus County.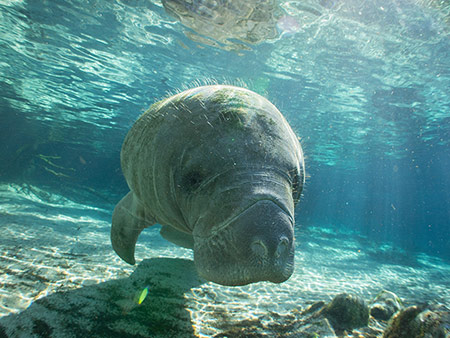 Crystal River
National Wildlife Refuge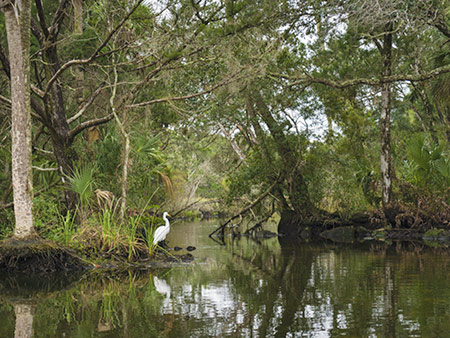 Chassahowitzka National Wildlife Refuge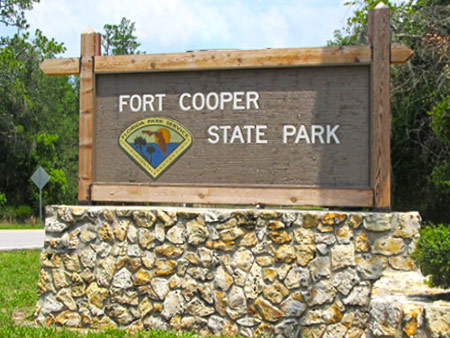 Fort Cooper
Florida State Park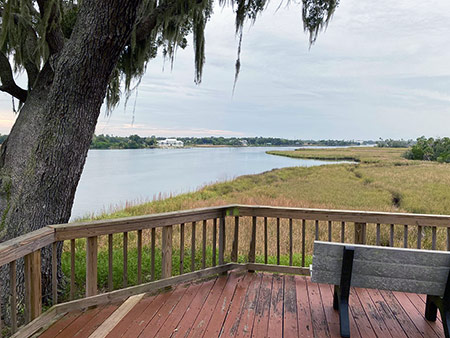 Crystal River
Archaeological Site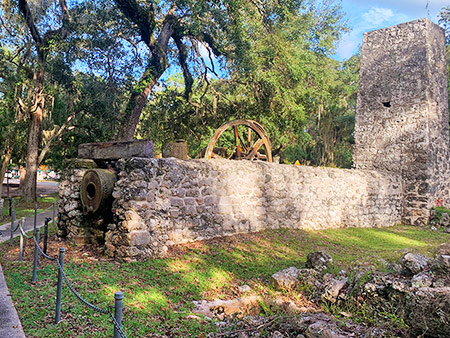 Yulee Sugar Mills
Ruins Historic Site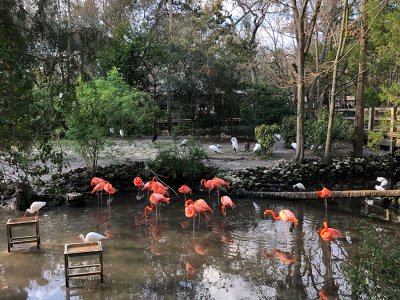 Homosassa Springs
State Wildlife Park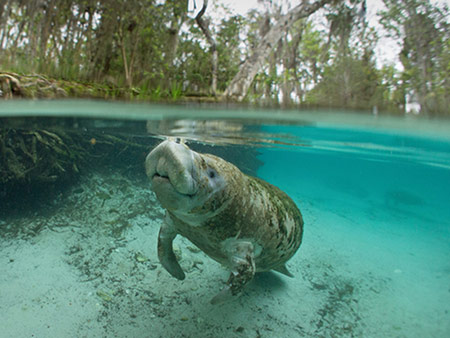 Crystal River
Preserve State Park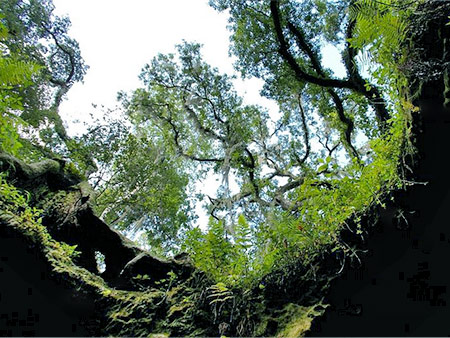 Withlacoochee Florida
State Forest
Crystal River Parks
Walk through the historic downtown district of Crystal River or visit its many area parks. At Fort Island Gulf Beach you can swim on the coast of the Gulf of Florida. All these parks provide vacationers with opportunities to commune with nature or relive historic events.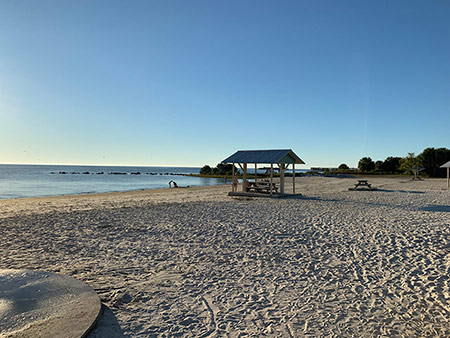 Fort Island Gulf Beach
Fishing, sightseeing, sandy beach, pier and boat ramp, picnic areas, and bathrooms on site.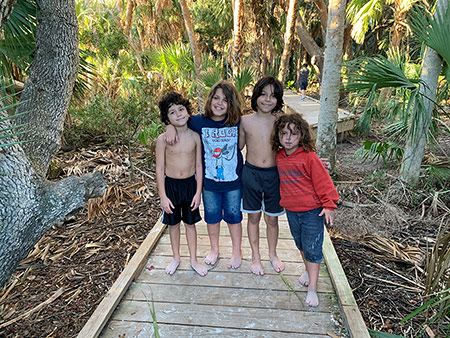 Fort Island Trail Park
Boardwalk and trails, free boat ramp provides access to Crystal River, Salt River and the Gulf of Mexico.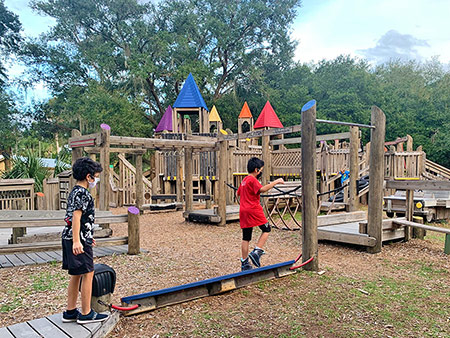 Creative Playground
A favorite for the kids! If you have kids and teens that love parkour, we recommend visiting here!
For additional area parks, visit: crystalriverfl.org/comserv/page/parks
Crystal River Florida Rivers and Waterways
Seven rivers, the Salt, Rainbow, Withlacoochee, St. Martins, Homosassa, Crystal, and Chassahowitzka, run through Citrus County, several originate within the county in bubbling springs that flow at a year-round constant 72 degrees. The waterways that surround us provide ample opportunities for fishing, boating, swimming, and connecting with nature – imagine the excitement of swimming alongside a 1600lb manatee and her baby!
Crystal River Fishing
Fly fishing, fresh water, flats and Offshore, Charter Captain and Inshore Charters
Captain Mike's
Fishing adventures, airboat rides, manatee tours.
Phone: (407) 361-1416
River Adventure Tours
Fishing tours, kayak rentals, and airboat rides in Crystal River (Ozello) and Homosassa.
Crystal River City
There's many more fishing places and guides in Crystal River City, view full list:
Citrus Track Cave Area:
Citrus County is full of caves that attract people all over the world. Devil's Den, Manatee Springs, Eagles Nest are examples of underwater caves that attract scuba divers. But you have a lot more older and interesting caves within the Withlacoochee Forest that attracts hikers.
Additional Things to do in Crystal River Florida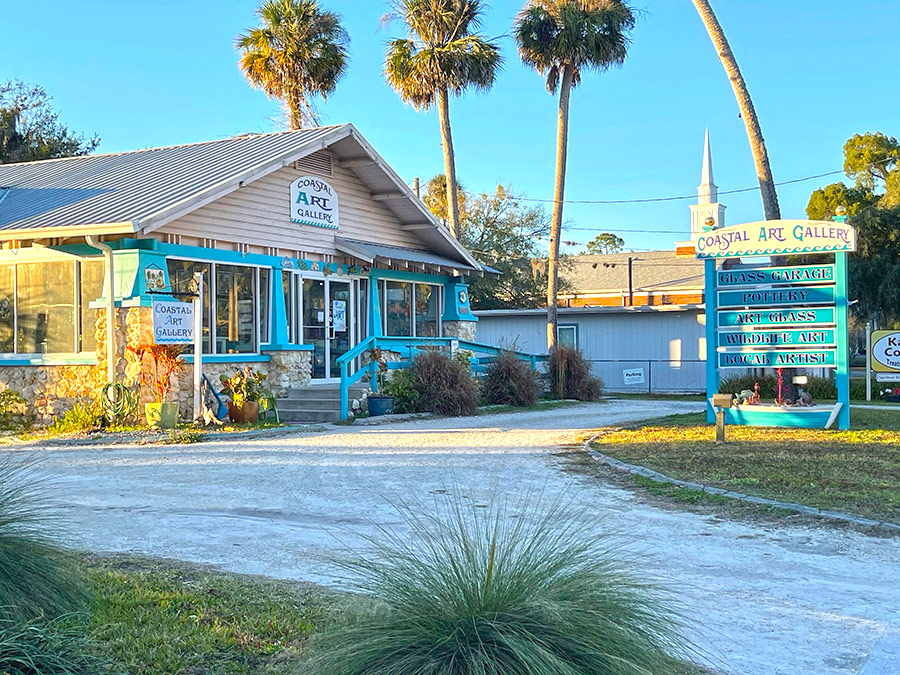 Art Galleries
We have many galleries of local artist to find the perfect hand-crafted souvenir.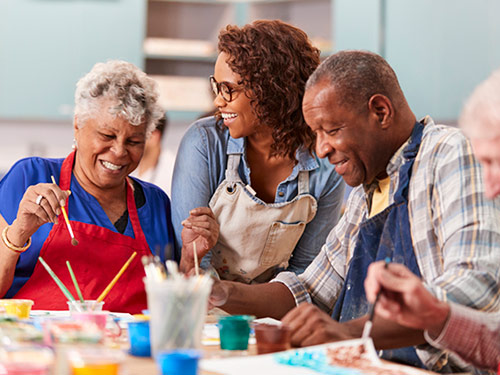 Paint the Town
Art gallery offering public paint parties or own sessions to create your own masterpiece.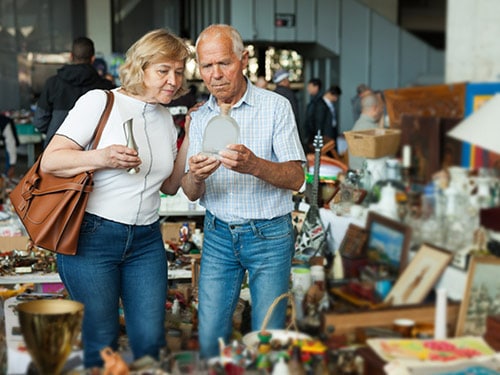 Shopping & Antiquing
View a listing of shopping & antique stores below. On a rainy day be sure to stop by Anything Goes Flea Market!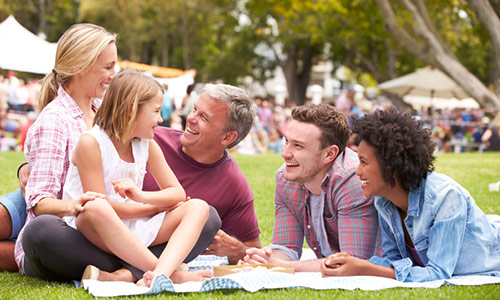 Area Events
We have several Festivals and annual events in the area year-round! Learn More: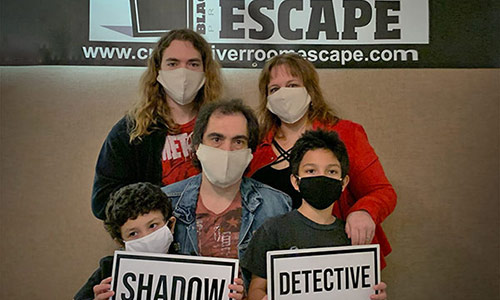 Crystal River Room Escape
Crystal River's premier location for an exciting escape adventure. Perfect for families!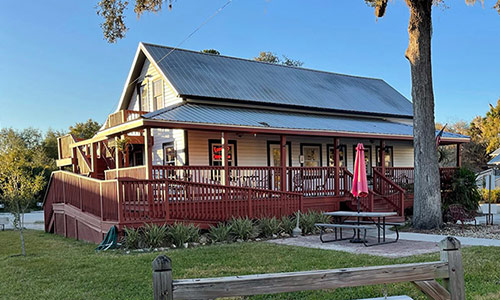 Area Dining
View our post about the area's dining. There's lots of restaurants, bars and coffee houses nearby.